Calendar
Free Blog Content
Sizzling Now
Movie Giveaways
Screening Soon
Tubenatic
You Are Root Beer
Ultra sweet and innocent, you have a subtle complexity behind your sugary front. Children love you, but so do high end snobs... when you're brewed right. Your best soda compatibility match: Dr. Pepper Stay away from: Diet Coke
Quote Nudge
Black is me.
Sweet Delights
Shopper's Paradise
Sensasi
Berdasarkan Carta ERA FM
Cinta - Amy Mastura
Pastikan - Siti Nurhaliza
Joget Lambak - Adam
Farhana - Jinbara
Rama-rama - Ella
Izinku Pergi - Kaer
Sembunyi - Misha/ Andy
Ruang Rindu - Letto
Melodi Ahlaan - Waheeda
Memburu Impian - Kristal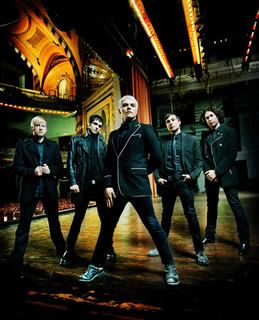 Chart Watch
Book Drop
My Island Home
Rate Me on BlogHop.com!

help?
OFFICE ARITHMETIC
Wednesday, February 13, 2008
Smart boss + smart employee = profit

Smart boss + dumb employee = production

Dumb boss + smart employee = promotion

Dumb boss + dumb employee = overtime
posted by andariel @ 9:18 AM

GOOD YEAR
[FreN said] This year - being the year of the RaT will be a good one for us RoosteRs!
[FreN said] The misery should end. The year of the RaT will be a prosperous one for us RoosteRs.
[I said] (in introspection) How is it that I'm still miserable?
posted by andariel @ 9:09 AM

before/ previous
Friday, February 08, 2008
'Before' should always be followed by a noun, so don't put it at the end of a sentence.

Use 'previous' instead.
The traineed had applied in the previous year. (NOT The trainees had applied the year before.)
posted by andariel @ 11:56 AM

Incompetent Hypocrites
Sunday, January 27, 2008
I am not comfortable when faced with people who do not do as they have said.
posted by andariel @ 10:36 AM

ALERT
Thursday, May 31, 2007
Symptoms: [Sneezing][Cough][Feverish]
Diagnosis: Common flu
Cause: [Overcrowdedness][Insensitivity][Weather]
Prescription: LemSip Capsules & Chinese Cough Syrup
posted by andariel @ 11:08 AM

I Was Bubbled!!
Tuesday, May 29, 2007
Activity: Getting Ready for Basic Counselling Workshop
The day did not start off on a good note. I mean, WHAT NOTE? I was scurrying around that morning, searching for a SUPPOSEDLY nice top. Digressing a little, I don't have much of a choice if you can really consider black and white choices. My wardrobe has been sanctified into a ying and a yang territory. Translation: [Right side - White] [Left side - Black] So all the fiasco that took place that fateful morning was really unnecessary. I stepped out the front door a little after 7.45am.
Activity: Making my way to the Basic Counselling Workshop at SRJC
I was still at the bus stop. I made up my mind to take the bus and train and nothing else that day. I sure did choose the RIGHT time to save cost. I got really tired of waiting that I almost ran down to the road to stop a COMFORT cab that was leisurely cruising down awaiting passengers. Up, the bus, down again, walked briskly to the train station and waited. Time check. 8.15am!
Called Jac up because I was beyond desperate. Whilst in the train, I realized that I should have alighted at AMK simply because there were so many buses that could take me to my destination. Enough said, I asked Jac for the location of SRJC. Funnily, she was as clueless as I was! But, she explained to me what I could potentially say to the cab driver should he or she didn't know how to get there. Walked over to the taxi stand only to find a LONG queue of people and NOT a single taxi in sight! Made my way to the bus stop and decided to resign to the fate that has been written for me that day. What else could be worse? Time check: 8.50am!
I arrived at the Fusion House only to find that an examination was going on. No sign of a workshop anywhere in that vicinity! I pulled myself together and in the sweltering heat made my way to the GO.
Me: I understand that there is a Basic Counselling Workshop conducted here. Can you tell me where the venue is?
Clerk: Oh my.. They didn't tell you about it?
Me: (under my breath: DUH!! I wouldn't be here asking you about it if I had known!!) Tell me what?
Clerk: They've cancelled the course. They didn't tell you about it?
Clerk: A few others came down as well..
Me: It's ok then. Thank you!!!
I didn't know what to do!
I was seriously looking forward to the course!
I made my way out of the premise!
posted by andariel @ 8:53 AM

I'm A Really Big Girl Now
Sunday, May 27, 2007
Happy Birthday To Me..
Happy Birthday To Me..
Happy Birthday To Me..
Happy Birthday To Me..
No, of course I'm not trying to pass hints at anybody, less anyone in particular. Birthdays have become something that I've embraced as an entity that provides me with an elevation point from which I can see the world a little clearer. Whenever 27th May swoops down on me, I feel the need to grow up a little, reshuffle my priorities, do some (if not A WHOLE LOT) of self reflection AND I make it point to tell myself that I'm a big girl now. Really BIG!
No, I don't want to be reminded of my birthday. In fact, I hate to be reminded of my birthday. Not for any egoistical reason. But, simply for the fact that, my time in this world has just gotten a little shorter. Don't you agree? And YES! I'm scared. A lot of uncertainties are looming in the year ahead. I don't even know what to expect. But. I've learnt to take it all in my stride. I remind myself that I have to be well-prepared. For the bad. Or the worse.
Sigh.. Happy Birthday to me!
But hey, I don't mind the presents. Really.
posted by andariel @ 8:37 AM

OH ADIKKU...ZUHAIRAH MOHD. AMIN
Sunday, May 20, 2007
Adik aku yang nombor dua dah start komplen. Dia cakap aku sejak mulakan kerja mem'blog' ni, tak pernah pun nak mention dia dalam blog aku. Dia cakap macam dia ni takde significance dalam perjalanan hidup aku. Apa dah dik oi! Bukan takde significance. Cuma kekadang macam terlalu banyak bende yang aku nak cakapkan sampai terlupa. Bukan sengaja!! Tapi tak berkesempatanlah dik oi! Dah terlanjur aku tujukan entri ni untuk adik aku, nak jugak aku ucapkan Selamat Hari Lahir kepada dia. Hahaha! Hepi tak dik oi?
Kekadang, memang kita, aku sendiri harapkan ada orang yang akan menyebut-nyebut nama aku dalam blog-blog diorang. Bukan, bukan aku nakkan cheap thrill. Tapi betul jugak macam adik aku cakap, dah kita habiskan sehari suntuk dengan seseorang tu, bila pat dia blog pasal benda yang berlaku pada hari yang aku abiskan sehari suntuk tercongok dengan dia, langsung dia tak sebut! Mungkin dia amnesia kot? Asalkan nak cakap pasal aku jer terus hilang ingatan. Entah. Pelik pulak aku fikirkan. Mungkin aku pun buat benda yang sama pat orang lain. Tanpa aku sedari. Mintak maaflah yer. Bukan sengaja!!
posted by andariel @ 11:32 PM

HOUSE OF GANDOS
Aku tak pernah cakap banyak pasal makan. Tapi kali ini, lain sikit. Aku rasa aku nak bilang korang yang dalam banyak-banyak gerai makan, House Of Gandos pat pasar sementara Geylang jugak yang sedap. Hidangan yang disediakan pat gerai ni, kalau nak cakap lain daripada yang lain tu tak jugak. Favourite aku antara lain Mee Tom Yum. Kway Teow Kerang. Nasi Goreng Pattaya. Nasi Penyet dia pun boleh tahan. Aku dah cakap tadi, makanan dia boleh korang dapat pat maner-maner. Tapi rasa sedap yang wujud dalam makanan-makanan di gerai ni lain sangat. Aku pun tak tau macam maner nak terangkan. Sedap giler sampaikan setiap kali aku nak makan pat Geylang, tempat ini jugak jadi idaman kalbu. Walau panas mencengkam. Walau kilat menyambar. Tetap jugak aku sekeluarga pilih tempat ni. Kalau tak dapat, meleleh air liur. Kempunanlah katakan. Mungkin pasal keramahan tauke kedai. Mungkin jugak harganya yang nak cakap mahal tak mahal nak cakap murah pun tak murah sangat. Tapi korang mesti sekurang-kurangnya sekali pergi makan pat House of Gandos ni. Taklah, diorang takdelah bayar komisyen pat aku. Sajer ni aku macam nak kongsi nikmat makan ni ngan korang sumer. Jangan lupa tau. House of Gandos. Gerenti sedap! Oh..oh aku terlupa pulak. Selain si gerai Gandos ni, aku pun sukakan kerang rebus pat gerai sederet House of Gandos. Alahai, cecah kerang dengan kuah kicap campur cili api. Terangkat! Dah gitu, lawankan dengan teh tarik si Mamak gerai minuman. Mak oi! Macam tak nak balik aku jadinya! Tunggang terbalik nafsu aku. Sekarang ni pun air liur aku berjuih, terkenangkan sepinggan Kway Teow Kerang yang dah aku telan tadi petang. Lemak tak lemak. Garam tak garam. Aku dah tak kisah. Janji dapat makan!
posted by andariel @ 11:14 PM

Saturday, May 19, 2007
Sigh, I'm enjoying this too much. But my brother is staring into my face even as I'm typing. He is insisting that I go to bed right this instance. Annoying but I'm going to do it anyway!!
posted by andariel @ 9:57 PM

Time
Local Scene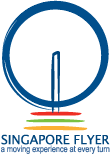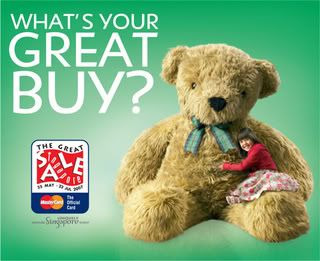 Cereka Maya
Click-A-Link
Curtains Up
Grab-A-Show
Media Reel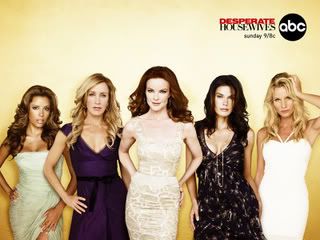 Web Fun
Globablog
Blogger Friends
Previous Post
Archives
Hit
Powered by